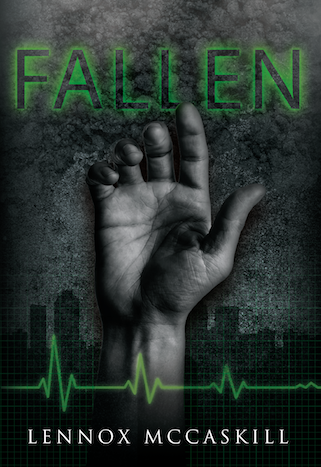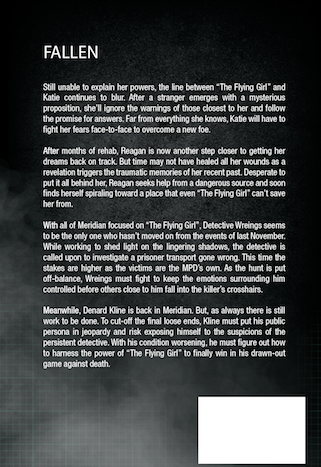 Featured Work
Fallen
by Lennox McCaskill
"Fallen" is the exciting third installment of "The Colossal Series". All of your favorite characters are back including Katie, Detective Wreings, and Reagan and there are even more twists and turns as the mystery saga continues to unfold. Can you piece together the puzzle? Can our characters? Find out in "Fallen"
Reviews
Tania H.
Martin K.
Ashley W.
K.M.
More By Lennox
Check Out The Rest Of "The Colossal Series"
Book One
Colossal: Issue #1
eBook:
$3.99
Paperback:
$14.99
Meridian isn't a typical town, and this is no typical murder. When Detective Wreings pulls up to a fiery crime scene he's left wondering whether he's chasing a man or something more. With a thin list of suspects, the detective's search leads him to the hospital bed of a man with no name who can't say for certain whether he is or isn't the killer everyone is looking for.
While trying to prove his innocence, he discovers the key to remembering his past puts him in the path of a girl trying desperately to forget hers. Each passing chapter reveals another piece of the puzzle that will change all their lives and the city of Meridian forever.
Book Two
Afflictions
eBook:
$4.99
Paperback:
$14.99
The world they once knew is gone. Three months after chaos ripped apart the city everyone in Meridian is still struggling to put their lives back together. Detective Wreings can't take his mind off the unsolved case. But after a new set of mysterious murders, the detective must choose between his personal obsessions and professional obligations.
Finding the right balance is just as difficult for Katie, who's leading a double life in more ways than one. She just wants to be normal for a change but is burdened by the superhuman persona the media can't stop talking about. She does her best to hide from it all until a new threat captivates Meridian. Soon Katie is pushed back into the spotlight along with an unexpected ally.
With the fearful eyes of the city watching on, they must decide if they can put their own obstacles behind them to save the lives in front of them.